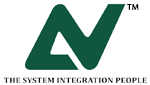 THE SYSTEM INTEGRATION PEOPLE
Welcome to
AV Science & Technologies Pvt. Ltd.
COMPANY OVERVIEW
NETWORK/NEWS
We A.V. Science & Technologies Pvt. Ltd., are India's one of the reputed Audio-Visual System Integration Company. Having served our clients for last 15 years with distinction of being one of the most reliable service provider, who's served on some most pressing & complex AV Projects, implemented at various Govt. Organizations of high repute & sensitive nature.
AUDIO VISUAL INTEGRATION SPECIALISTS (APPLICATIONS)
AVST is a specialist in both design & installation of Audio-Visual (AV) Systems. Our scalable full service AV-IT offerings covers all aspects of a project from receipt of the initial client brief, to designing & installing the system, through Training and Ongoing Maintenance Support. Our comprehensive Project Management ensures that all projects are completed on time. We are empowered by our core design & system integration team, being factory trained to design, built, support & maintain the installations.
© Copyright 2012. AV SCIENCE & TECHNOLOGIES PVT. LTD. . All Rights Reserved
Email:-
info@avscience.net
| Tel:- +91 11 +91-11-2696 8636 / 42