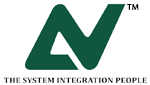 THE SYSTEM INTEGRATION PEOPLE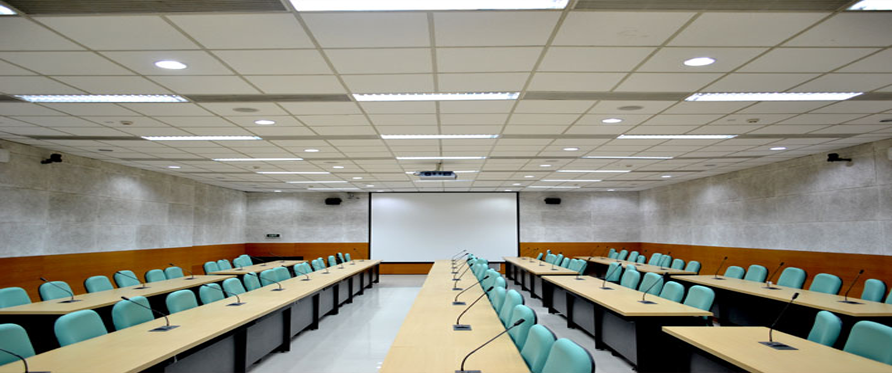 Welcome to
AV Science & Technologies Pvt. Ltd.
SOLUTIONS

AUDITORIUM
Audio- Visual & its system integration is one of the integral part of any large venue Presentation Facility, such as an Auditorium & has to be designed, considering its application, audience, type of performance, i.e. whether its Live Entertainment or education Concert, Religious lecture or any other commercial or social presentation.
Any state of the art large venue facility, should ideally have:


Hi-Lumens 3 DLP Projector with suitable len
the design & size of hall


Motorized Screen

CentralTouch Panel Control System

Sound Reinforcement

Integrated live cameras

Interactive Podium

Video Player –Beta /DVD

Switcher &, Scalar

Presentation Points

Distribution Devices

Hi quality Cables

Interfaces with Proper Connectorizatio

MEETING & CONFERENCE ROOM

Modernized Conference Rooms are designed in a manner, so as to enable the users, to focus on their meeting & not on the technology, but simultaneously the installed AV equipments should facilitate the smooth sharing of critical information. Our AV design allows the presenters & listeners alike to present information from a variety of electronic sources, enabling everyone to easily interact with maximum flexibility & resulting into great productivity. A Modernized conference room should ideally be having listed AV equipments:


Projector/Thin Bazel Displays
Motorized / Fixed Screen
Electronic Lift
Visual Presenter
Interactive Board
Video Conferencing Unit
IP PTZ Camera
Interactive Meeting Pad
CentralTouch Panel Control System
Digital Conference system
Sound Reinforcement
Switching & Distribution Devices
Presentation Points
Hi-Quality Cables
Interfaces with Proper Connectorization

CLASSROOM & TRAINING ROOM



Audio-Visual Information Technology (AVIT), i.e. imparting education with help of Audio-Visual & IT Tools, plays an important role in shaping the future of our academics & preparing the future managers with an early hands on experience of technology. Moreover in today's competitive World, we can't afford our learners to be left behind in any terms.
A Modernized interactive class room should be equipped with:


Projector/LCD Display
Scree
Visual Presenter
Interactive Board
Video Conferencing Unit
IP PTZ Camera
Interactive Meeting Pad
Audience Response Pad
Stand Alone Speaker system with Mike
Presentation Points
Switching & Distribution Devices
Hi-Quality Cables
Interfaces with Proper Connectorization

COMMAND CONTROL ROOM



The role of Audio-Visual, I.T & communication equipment for designing a 24 X7 Monitoring / Disaster management /Control facility is very critical.
As the user may require to display/share information from varied types of sources, without any detailing loss or distortion & with real picture reproduction.display should be expandable & upgradeable to accommodate any provided sources, with no delay. With all the hi-tech equipments & features, it should still guarantee a very user-friendly operation .
Hi End Projector/Video Wall Cube suitable for 24 X 7 application
Hi End Multimedia Projector/ HD LCD Display (qty may vary as per the site)


Fixed Screens
Interactive Board
Mapping system
Video Conferencing
Audio Conferencing
DVD Recorder
Sound Reinforcement
Hi-end Visual Presenter
Interactive Meeting Pad
Presentation Points
Switching & Distribution Devices
Hi-Quality Cables
Interfaces with Proper Connectorization

STADIUM AND SPORTS ARENA





Dynamic Sound & vibrant digital signage displays excite the crowd at any sporting event & enhance the experience quality of concert.




Sound Reinforcement
LED Video Walls for Digital Signage

MULTIMEDIA GALLERY





Interactive Museum or a multimedia gallery is the word coined for a Display facility extensively employing the usage of Audio-Visual Equipments, in its display. Be it finger touch Information display kiosk or Customised Interactive Display signage, allowing visitors to feel the the work of Exhibitors & educators.



IP SECURITY & SURVEILENCE



Maximize your video monitoring experience, by selecting the right tools to monitor your surroundings. IP Cameras along with other accessories. provides you with 24X7 easy accessibility to monitoring your works, while sitting anywhere in the world & effecting considerable cost reduction as compared to conventional security manning tools.



VIDEO CONFERENCING ROOM

Video conferencing is no longer viewed as a high-end, executive-only luxury. Business & educational professionals across all verticals are realizing that video conferencing generates cost savings, increased productivity and enhanced communications effectiveness. Video conferencing has become an increasingly popular alternative to travel.
In addition to providing the ability for face-to-face communications, properly equipped video conference systems allow users to share presentation materials from video source devices and computers.

DIGITAL SIGNAGE



Interactive Information Kiosk, is helpful at any public service / utility site, which provides an real time access to information & making requests, allowed by the provided software to the users and is an user-friendly substitute of manpower. It's an Interactive facility, which is best suitable for Airports, Railway stations apart from any other vending site.





LECTURE THEATRE



AV for lecture theatre needs to be planned, considering the application, content of display & audience type. The system has to be essentialy intercative, facilitating the two way communication & uninteruppted sessions of discussions between the speakers & the listners.



VIRTUAL CLASSROOM





Colleges & universities can enhance their learning experinace with high defination video, Audio & rich multimedia content that brings experts & knowledge from across the globe right into your classroom & allows tecahers & students across the globe to participate live in the classes While desining a distance learning facility for any educational facility the integration of the system & ease of opertion is to be considered with utmost care, for the enhanced performance & useability of ther facility.





3D FACADE PROJECTION



Facade Projection for advertising or art is becoming increasingly popular
In broad terms, mapping a façade or a building means creating media that specifically accounts for the architectural elements of a building façade. In addition, if any of those architectural elements create a new plane, by extending inward or outward in respect to the majority of the façade surface area, then we can extend the definition and say the surface is "3D-mapped".



DIGITAL CINEMA



Digital cinema helps in creating a movie environment that makes cinema patrons feel that they are completely immersed in the locales, sight, sounds and world that the movie is carrying.
DLP Cinema® technology is the only cinema display technology that can project 3D images at a very fast frame rate and does so with greater pixel resolution. Overall a great Movie experience.



© Copyright 2012. AV SCIENCE & TECHNOLOGIES PVT. LTD. . All Rights Reserved
Email:-
info@avscience.net
| Tel:- +91 11 +91-11-2696 8636 / 42